5 ways to register a domain name for free or at a very low price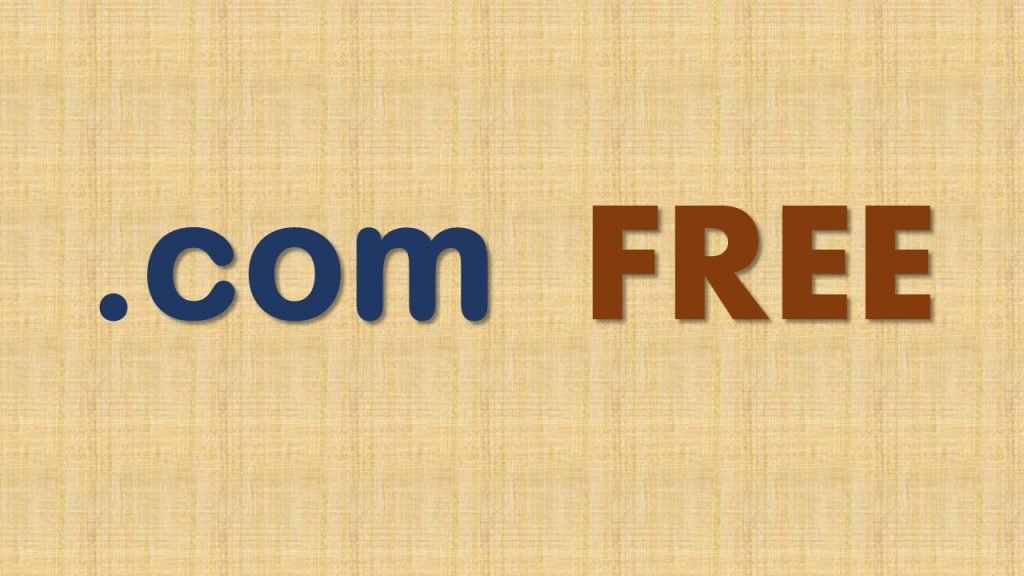 Yes, you can register a domain name for free..!! Sound exciting? Today I'll show how. A domain name is the starting point of any online presence. However domain names are costly. Specially .net, .com, .org etc. Many startup business or new bloggers don't have enough startup fund to spend for costly domain name. So, today I'm discussing 5 ways to register a domain name for free or at a very low price. You can both register and renew domain name for free. Please don't forget to read my personal recommendation at end of this article.
1. Register a free domain from freenom.com
It's completely free. Both registration and renewal is free. Freenom offer both paid and free domain name registration and renewal. You can register .tk, .ml, .cf, .ga, .gq domain extension for free. Renewal is also absolutely free. 

You can register for a period of 1 month to 1 year. You can renew the domain for free 15 days before expiry. Freenom will notify you 15 days before the domain expire. Don't forget to renew it at that time.
Terms and Conditions with free domain names from freenom:
You must start a website soon (at least within 15 days) after registering a free domain name. Else freenom will cancel your domain registration.

You can renew a domain name only before 15 days of it's expiry.

It's possible to register a domain name only for one year.

Freenom and not you will be the owner of the domain name in whois database.

You can remove the above restrictions by paying for the domain name at freenom.
So, freenom free domains are recommended for startup blogs, personal website etc and not for serious business. 
Link to Freenom.com
2. Register a domain name at very cheap price
You can search the lowest available registration and renewal cost of domain name at https://tld-list.com and chose the cheapest register. This is the best way to find cheapest new registry renewal and transfer price. For serious business where a free domain name like .tk is not good this is the preferred choice.
3. Subscribe some newsletter Keep a track on ongoing offers.
Some domain registrars sell really good promotional deals like Black Friday offers etc. Don't miss them. Not only for domain registrations for web hosting, ssl etc they are pretty good for wallet. Here we're mentioning some of the common offer.
Offer-1: BlackFriday and other deals on namecheap.com
 Namecheap sell BlackFriday offer at each year. I transferred two .net domain name at $3.88/domain + ICANN frees in last year. There remains $0.88 SSL and other offers too. Further NameCheap has a permanent section for $0.88 domain registration. You can check those offers on domain search page. To receive promotional emails you may open an account there and subscribe their email alerts.
Offer-2: Name.com happy hour:
Name.com sell a happy hour deals for 2 hour at each Friday between 3-5pm MDT (UTC – 0600). You've to grab them quickly. Follow this link for more.
Other offers:
Godaddy, BigRock, 1and1.com and other domain registers sell promotional offer time to time for first year registration. Please check their home page and google search before registration
4. Transfer Out your domain name if you get a good deal
Domain transfer extend validity of domain name by one year from it's current expiry date (not from the day of transfer, don't worry). So, transfer them out if you get a sweet deal. Often transfer price is lower than registration price. 
Please remember that you can transfer a domain name only once per two month. And chose a repudiated domain register always. If you enter your credentials like email ID etc correctly domain transfer is a safe procedure. Please take care to insert correct email ID, registrant name, address etc and don't forget to verify your registered email ID with new register.
5. You may opt for a free sub-domain from hosting providers
This is a simple but not recommended way to setup your online presence in a minute. Several web hosting and online web builders provide free sub-domain name under their domain name. Some well known examples are Wix.com, WordPress.com, Blogger.com. 
Although, they offer free sub-domain along with free hosting their paid service is too costly. And once your business grow you've to go for paid plan to fulfill your ongoing requirements. And you can't export your website from them easily. So, I although many bloggers start with this option, I personally doesn't recommend this.
Summary and personal recommendation
So, at the end I'll suggest to register a free domain name from freenom.com and start hosting with a free hosting provider like Hostinger, 000Webhost, 5gbfree etc. Latter once your business grows switch to paid domain name and paid web hosting. You can export your website any time from this hosting companies moreover they don't show adds on your free websites. 
Hits: 180